Brazilian GP: Dramatic highlight from Interlagos
Max Verstappen brilliant drive coupled with Honda's surprise straight line speed ensured Redbull over powered both Mercedes and Ferrari drivers in a chaotic Brazilian Grand Prix on Sunday.
HOW IT HAPPENED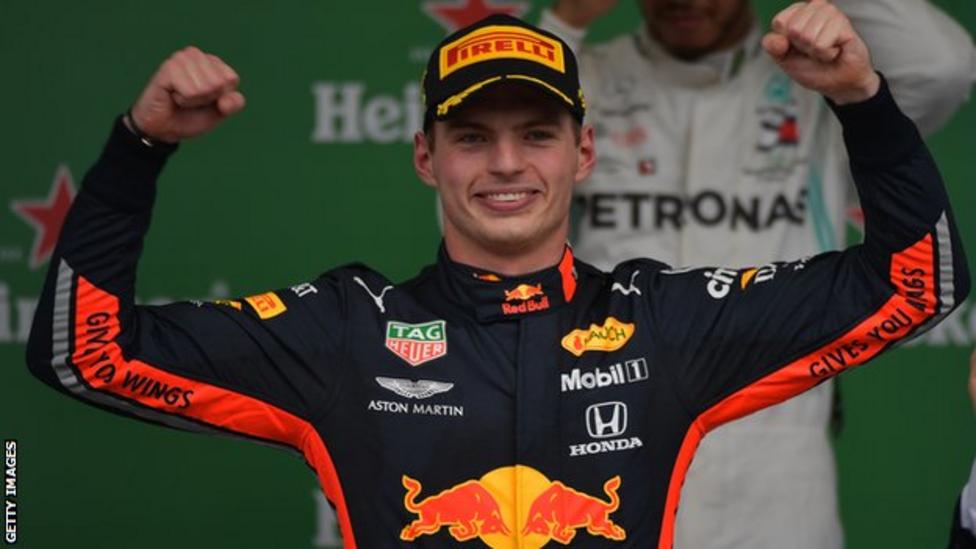 Max Verstappen started on pole but was chased immediately by current Formula1 champion Lewis Hamilton after lights out at Interlagos, Lewis in bid to undercut Max, went into the pit for fresh tyres just after Lap 20,then come Verstappen into the pit a lap later, It seems Mercedes early pit stop paid off as Hamilton took the lead but it won't last as a different Honda enhanced Verstappen over took Hamilton almost immediately.
On lap 53, Mercedes driver Bottas retired due to engine failure which brought out the safety Car, Redbull paddock recalled Verstappen into the pit under the safety Car and gave Mercedes some seconds of thinking, But the German base outfit allowed the lead driver to  continue with the lead, with just 11 laps to go, Max emerge from the pit, caught Lewis napping on his older and worn out tyres then swept past the Briton for the second time of asking, went straight into lead and converted it to his third win of the season and perhaps his best performance in the Redbull chassis.
GASLEY WITH FIRST CAREER PODIUM FINISH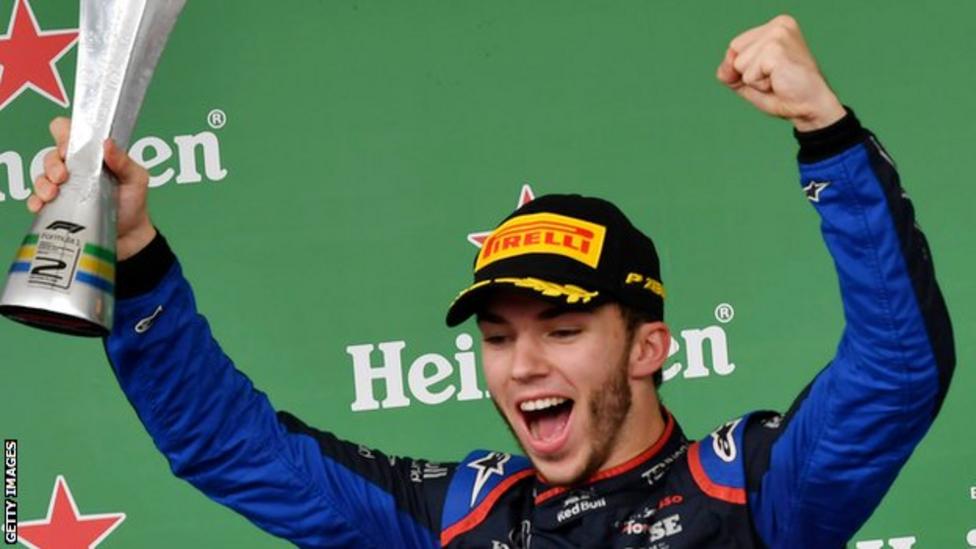 Another eye catching and brilliant driving from Gasley who took his chances when it came calling.
With Both Ferrari's crashing out, Bottas suffering engine failure, Hamilton faltering, then it was a perfect opportunity to pounce on from the Toro Rosso driver.
Pierre Gasley who was demoted back to Toro Rosso after a poor first season with Redbull was all smiles at Interlagos after delivering his first podium finish after 46 attempt.
VETTEL AND LECLERC CRASH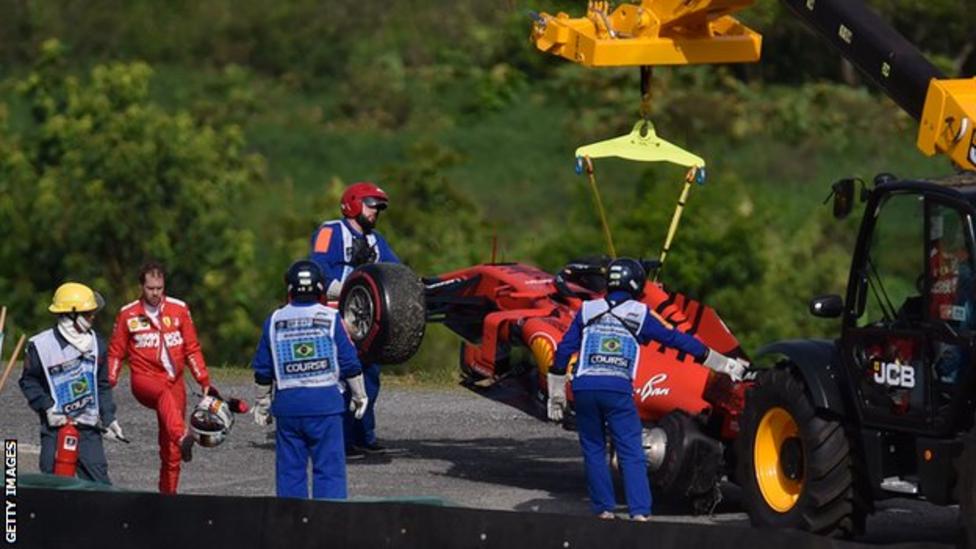 It was just a matter of time for the collision to happen due to both Sebastian Vettel's pride as four time Formula1 champion and Charles Leclerc's pride as the next thing in Ferrari.
With just five Laps to go, Vettel and Charles battled for fourth position, Leclerc attempt to go past Vettel at turn 1,the four times formula1 Champion refuse to give the younger much room as both cars made contact, Charles front suspension got broke in the process, while Vettel's rear tyre got punctured as both drivers retired.
HAMILTON APOLOGIES FOR ALBON COLLISION.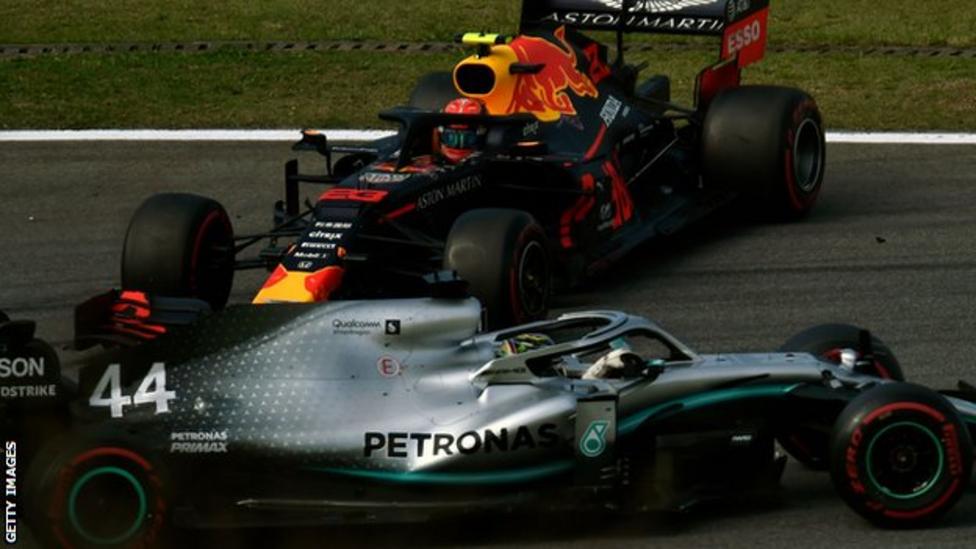 Hamilton fresh from the pit under the safety Car with just two laps to go,squeezed Albon who was in third position in a bid to overtake him as the Thai driver crashed out from the race.
After the race Hamilton said ,Max did a great job, massive apologies to Albon
"The gap was there but it was complete my fault,they did a fantastic job,they out performed us on the straights,he raced my heart out and took a lot of risk today as you could see"
SAINZ REPLACE HAMILTON ON THE PODIUM.
With Lewis Hamilton admitting to be the guilty party after colliding with Redbull's Alex  Albon, the race stewards handed the current world champion a (5) seconds penalty which eventually dropped him from 3rd to 7th position while McLaren Carlos Sainz has benefitted from that decision as he will now raise to 3rd position thus finishing on the podium.
WHAT IS NEXT
All roads leads to Abu Dhabi on December 1st as 2019 formula1 season reaches it's climax.
Visits: 0